Symphony of comfort and safety
The Symphony Knee seamlessly orchestrates and harmonizees stability of the stance phase and smoothness of the swing phase.
Mechanism for both safe and comfort
the world's first 6-Bar Hydraulic Knee Joint
The Symphony knee is designed with the world's first 6 Bar polycentric structure that provides an extermely high level of stability during stace phase.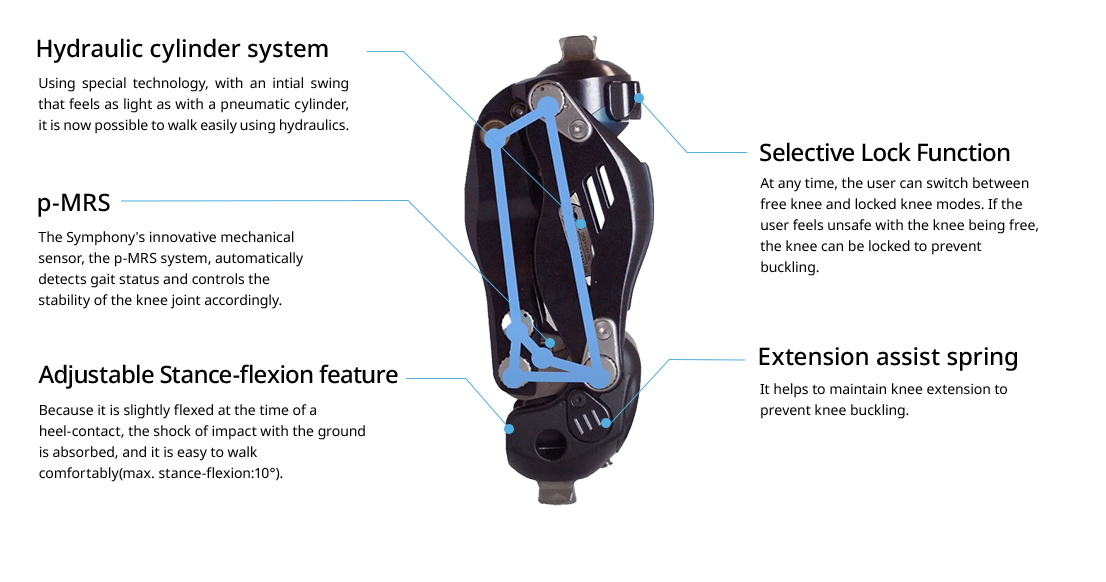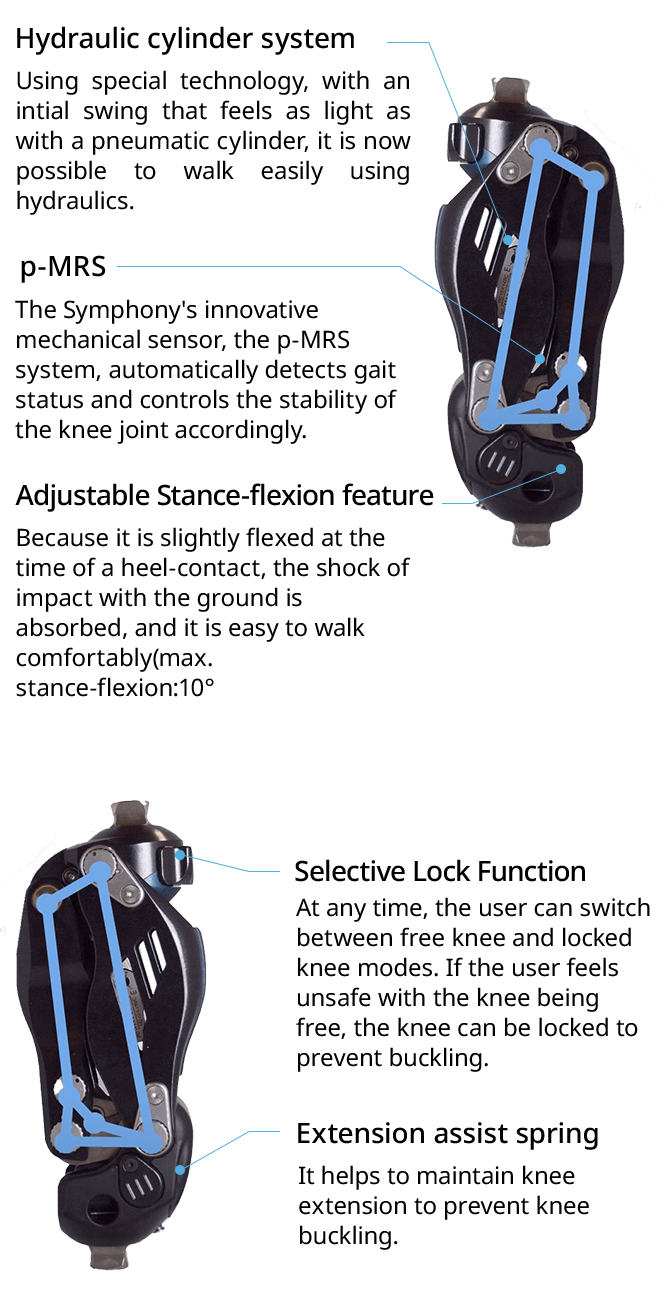 Comfort of walking
The shock is absorbed with Stance-flexion at heel contact, and it makes walking comfortable.
Also a little knee bending recreates movement of knee, it seems to more natural gait.


Security even on stairs
The Symphony knee can be locked with Selective Lock Function whenever you want, it is safe when go down stairs.


Safe even on rough road
The Symphony knee is geometrically locked and knee buckling is prevented.
You feel safe even at rough road such as snowy road.
In addition, you can lock the knee by Selective Lock Function, if you want more safety in gardening or farming etc.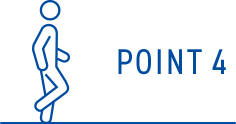 Assist in swing
The hydraulic cylinder system is responsible for gait speed, and the extension assist spring is responsible for holding the extended position to prevent buckling.
The combination of them provides a secure and comfortable swing.
VOICE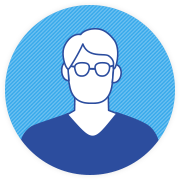 Ritirement
I live in the cold area, so in the winter, I often shovel snow and walk on snowy road. For Symphony, because I can lock by myself, it is safe when it is snowing.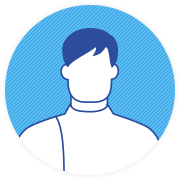 Farmer
I have used various prosthetic knees and I have come to the Symphony knee.
I can walk naturally and work with it even in my field. It is useful.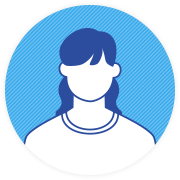 Housewife
What made me happiest was being able to go upstairs to my house and restart household work, such as hanging laundry out on the balcony. My husband did the housework while I was in the hospital, so I was happy to help my family again.
Specification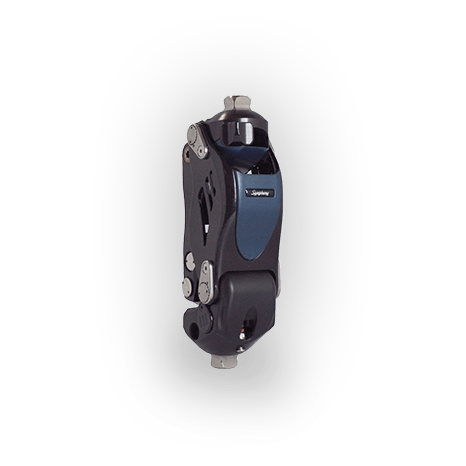 Name
Symphony
Type
NK-6
NK-6+L
NK-6SH
NK-6SH+L
Connector part
(proximal)
Pyramid
Pyramid
Threated
Threated
Connector part
(distal)
Pyramid
Option
-
Selective Lock
-
Selective Lock
Height
197mm
197mm
192mm
192mm
Knee weight
890g
940g
895g
945g
Max. flexion
180°
Weight limit
K3(MOB3):125kg(275lb), K4(MOB4):100kg(220lb)
Activity level
K2-K3
KNEE Collection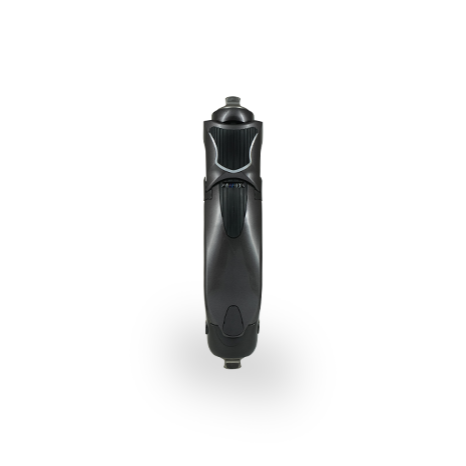 ALLUXTM2
The highest class in the 4-Bar knee joints.
The world's first; 4-Bar linkage mechanism and microprocessor control knee.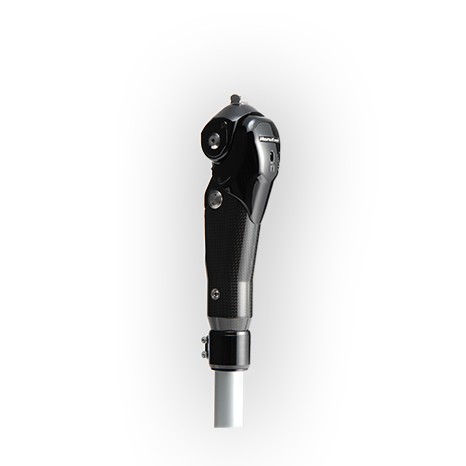 Hybrid Knee
A highly accurate mechanical yielding function is embodied in the Hybrid Knee joint.
Check here for catalogs download.