Pursuit of the ultimate integration
The seamless integration of technology between the hydraulic system and microprocessor-controlled pneumatic system ensures optimal utilization of the benefits of each at the most effective moment in the gait cycle.
Mechanism for the ultimate integration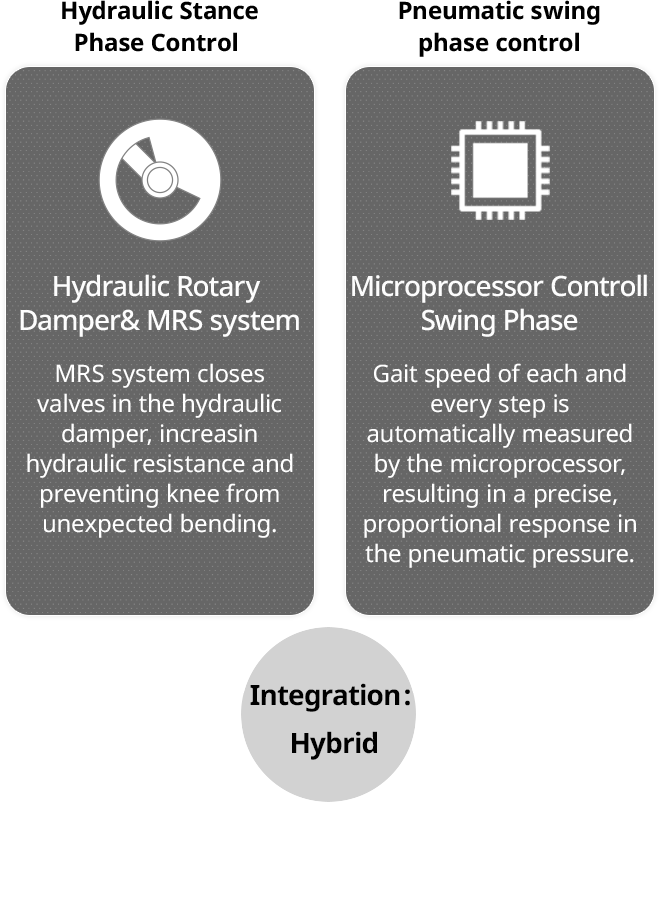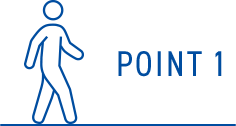 Stability and Comfort of walking
Mechanism of Reaction Force Sensing (MRS) system detects and measures the ground reaction force with each step and moderates the hydraulic pressure accordingly to allow smooth walking and prevent knee from unexpected bending.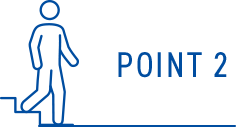 Step Over Step
Of huge significance to every amputee is the ability to walk downstairs and inclines step over step.
Yielding resistance can be set to the exact needs of the user and allow comfortable walking on uneven terrain.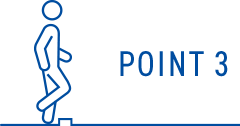 Able to walk with the flow of people
Microprocessor detects gait speed of user and automatically adjusts pneumatic pressure to match user's cadence.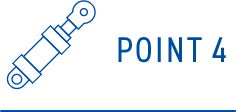 Lower Resistance & Lighter Swing
User has no need to swing residual limb strongly.
User is more comfortable and consumes less energy with each stride.
VOICE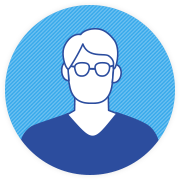 Patissier.
I have been using a prosthetic leg for 18 years. Through my work, I feel a sense of accomplishment that I am evolving despite my physical disability.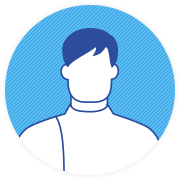 Ice Sledge Athlete
When I walked out of the hospital, I thought how not barrier-free it was, with little steps, roads that were not straight, etc. Nowadays I am used to my prosthetic leg and go about my daily life without problems, even on hills and such.
Specification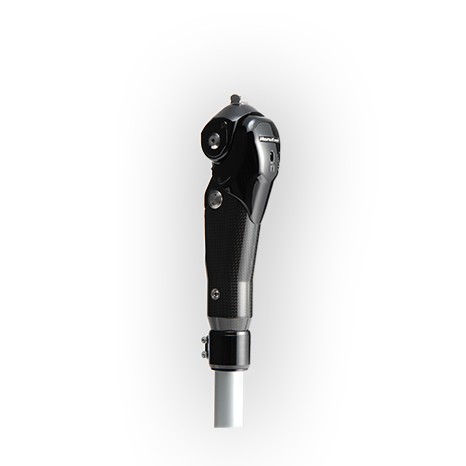 Name
Hybrid Knee
Type
NI-C311
NI-C311s
NI-C313
Proximal connection
Pyramid adapter
Pyramid adapter
Threated connector
Distal connection
Tube clamp(φ34㎜)
Option
–
extension assist spring
–
Height
296
296
292
Knee weight
1375g
1375g
1385g
Knee flexion angle
140°
Weight limit
K3(MOB3):125kg(275lb), K4(MOB4):100kg(220lb)
ISO10328 P6(A-125)
Battery life
Approximately 2 years
Activity level
K2-K3
*Specifications are subject to change without notice.
KNEE Collection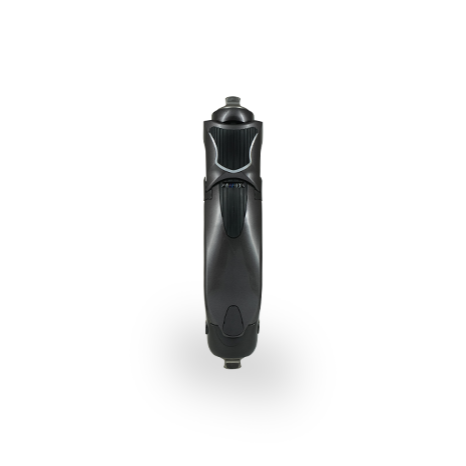 ALLUXTM2
The highest class in the 4-Bar knee joints.
The world's first; 4-Bar linkage mechanism and microprocessor control knee.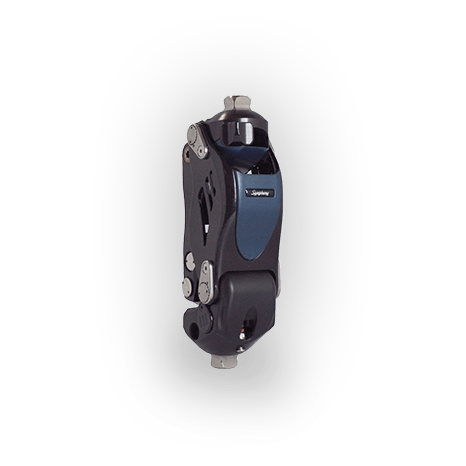 Symphony
The Symphony Knee is designed with a unique,
6-Bar polycentric structure that provides an extremely high level of stability during stance phase.
Check here for catalogs download.